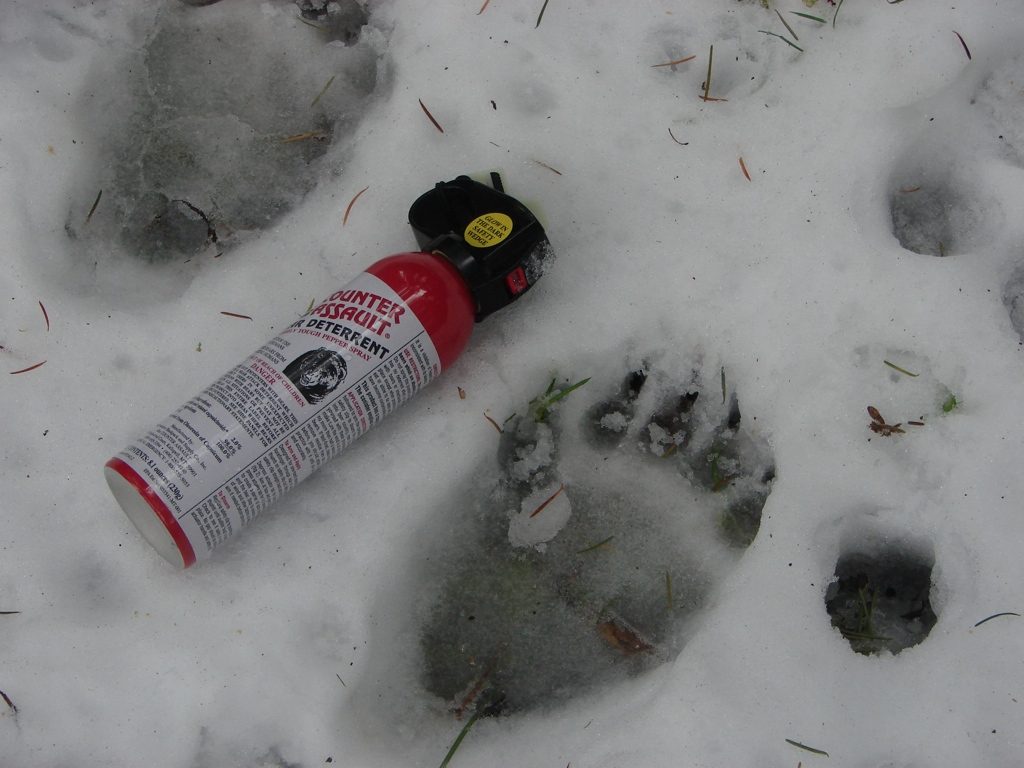 Over the long Memorial Day weekend of May 28, 2010, Tracy and I took a long road trip up to northwestern Montana. Besides my work trip up here a week earlier, we had never been in this part of Montana, and we wanted to check it out. We also wanted to venture back into Glacier, since we hadn't been there since our first trip out west in 1997. We basically just did a lot of driving on our way up to Kalispell, and then we drove around to the east side of Glacier, and finally we headed home. We put about 1800 miles on the car in three days, but we learned one important thing: we really, really like that part of Montana.
On Friday night we drove up to Dillon, MT, and stayed in a hotel. On Saturday we started up I-15, but I soon decided that we were in no hurry, so we decided to take back roads north. We did some walking on a Forest Service Road in Lower Canyon Creek, and then we headed down Hwy 43. After a while we turned north up a small road to take us into Anaconda at Hwy 1. That road between 43 and 1 was really nice. We tried to do some hiking, but it was raining and the roads were too muddy. Anaconda was kind of a crappy town, so we kept on driving down Hwy 1. We spent a little time around Georgetown Lake, which was nice, stopped for lunch in Phillipsburg, crossed I-90 in Drummond, and continued up a small road to Hwy 141. From 14, we headed up 200 and on to 83. We checked out a couple of forest service roads trying to get close to the Bob Marshall Wilderness, but that wilderness is so remote and inaccessible, that we couldn't get anywhere near it…that's a wonderful thing! We ended up exploring a little around Flathead Lake, and we ended up in Whitefish for the night. We did some late evening walking outside of Whitefish, and just generally had a nice day.
On Sunday we drove west of Kalispell and hiked in Pleasant Valley…that was really nice. Then we headed back east and drove around to the east side of Glacier. The Going to the Sun Road was still closed, so we had to drive around the park. We checked out Two Medicine, then went up to Many Glacier and hiked up the Swiftcurrent Creek Trail to Redrock Lake. We saw some bighorn sheep on the trail and just generally enjoyed the hike. From there we went down to East Glacier and did some walking up the closed Going to the Sun Road. We found some good bear tracks in the snow off the road. Tracy really enjoyed walking the road, but it was already late in the evening, so we only spent an hour or so out there. From there we drove back down Hwy 89 and spent the night at a hotel in Choteau. The next day we just generally made our way home. The grasslands south of Choteau were really cool, and I think it would be fun to hike across them up into the Bob Marshall. We checked out a couple of forest service roads, and then hit the interstate in Helena, and just headed straight back home.
This trip was really nice. I really like that area of Montana, and I would like to spend more time up there. There were some nice mountains just across the state line from Idaho, and it would be good to spend some time there. The Blackfeet Reservation outside of East Glacier was pretty bad. The town of Browning was overrun with stray dogs. The Bob Marshall Wilderness is huge, but because of its inaccessibility, you really have to commit to a trip into the wilderness. All in all, this is a great area.