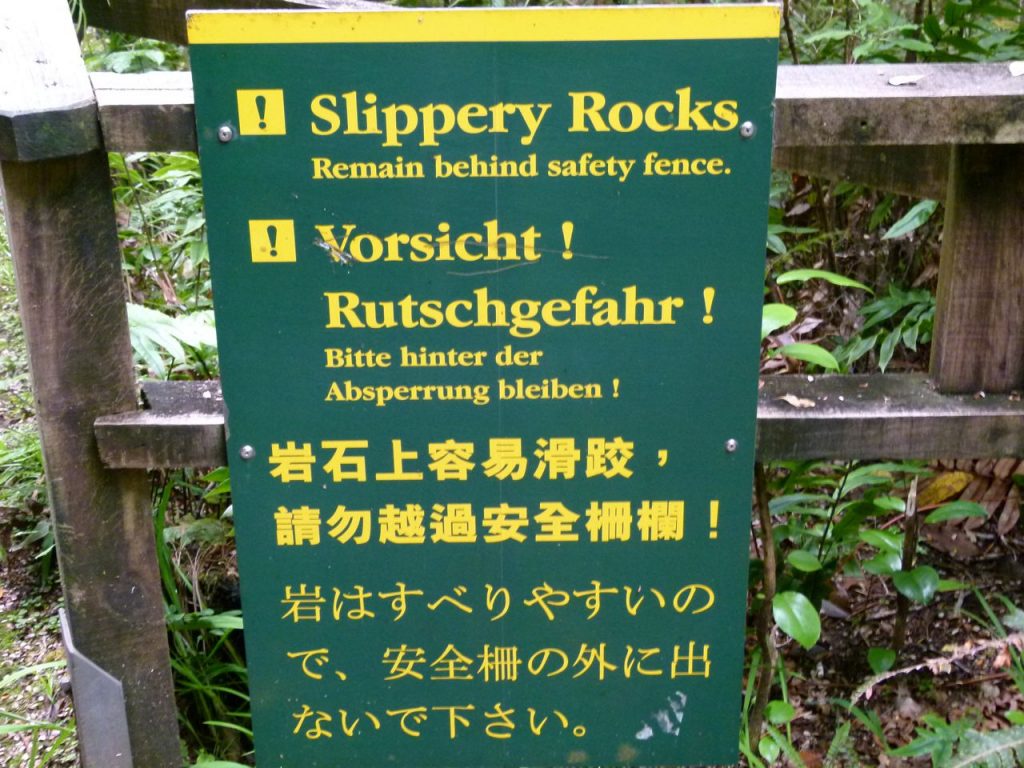 Jump to the tables
Background
In 2010, I kept statistics on the causes of death in the backcountry in an effort to determine the most common causes of fatalities in outdoor recreational activities. I hoped the results would help people focus their safety measures on the real threats in the backcountry, as well as help people understand that some common fears are largely unfounded.
In 2014, I decided to keep the statistics again to see how the results compared to the results from 2010. This post summarizes the data gathered for 2014.
For 2014 I tried to be more focused on how I gathered the statistics. To begin with, here are the criteria I used to evaluate whether or not a death qualified as a fatality in the backcountry:
1. In the United States
2. On federal or state public property
3. Not on a paved road
4. Engaged in a recreational activity
5. Not within sight of a house or business
These criteria had some small changes on some deaths that may have been counted in 2010. Most significantly, these criteria made it difficult to count several deaths that occurred on lakes or oceans, because the people were often within sight of houses. Of course, some deaths that occurred on lakes or oceans were counted because they were not within sight of houses. I also didn't count suicides in 2014 because I believed the people were not engaged in a recreational activity.
I used more keywords this year to create automated Google news searches, which I think gave me somewhat higher results. While it's impossible to get complete numbers on backcountry deaths, I am comfortable that these numbers are a statistically reliable representation of the causes of death in the backcountry.
Jump to the tables
Discussion
As in 2010, falls were again the number one cause of death in the backcountry.
In 2010 the second highest cause was "Lost." I didn't like this category because it didn't really explain how the person died. However, if the person was simply never seen again, then it was impossible to know what actually killed them, so there was no way to avoid the category. For 2014, though, I kept the "lost" people separate until the end of the year, and then I manually searched for news stories about them to make sure they hadn't been found. In many of the cases, they had been found several months later, so I was able to correctly categorize them. As a result, the "Lost" category is smaller this year.
One cause that is significantly higher this year is avalanche deaths. There were several avalanches that killed more than one person, demonstrating how dangerous avalanches can be.
Jump to the tables
Conclusions
I tend to draw a connection between avalanche deaths and falls: the top two causes of death are both a result of gravity. This means we have to be especially careful of threats caused by gravity while in the backcountry. Look at the numbers of deaths from falls, avalanches, rock falls, and falling trees, (56% of all deaths) and it's easy to see how dangerous gravity is in the backcountry. Also note how few deaths were the result of animals. Inexperienced backcountry users are often most afraid of animal attacks, and yet animals only accounted for less than 1% of all deaths. Instead, most deaths occur because of things we could have prevented. Don't hike off trail above steep cliffs. Pay attention when taking pictures on top of cliffs. Don't climb off trail to get to the top of a waterfall. Don't snowmobile in an avalanche zone. Be mindful of the real backcountry risks and make safe decisions when faced with risky situations. Simply: don't tempt gravity.
The statistics will also show that the western states have the most deaths. I sometimes think that the northeast should have higher fatality rates because there are so many backcountry users in that area. But, of course, the western states tend to have more extreme mountains and deserts that can be more dangerous than the northern Appalachians. I think that most fatalities occur at the intersection of dangerous areas and high-use areas. This typically seems to occur in the western states near the population centers of Denver, Seattle, Phoenix, Salt Lake City, and southern California.
The summer months again demonstrated higher fatality rates. Much like the population centers, I assume this is caused by the fact those are the months when more people are playing in the outdoors.
I want to note that these statistics represent real people. I don't intend to minimize the tragedy that each of these people, their families, and their friends have endured as a result of these events. I think it's important that we all remember that this could happen to any of us on any trip. Sometimes, no amount of preparation, skills, gear, or experience will keep you alive in the backcountry. Sometimes it's just a perfect storm that leads to a death in the backcountry. Therefore, I do not want to minimize the individual tragedies found in these statistics, nor do I want to place blame on any of the individuals. Instead, I hope to gather just a little bit of information that will help me recognize risks when I encounter them.
I hope these statistics are useful to others. The results are below. And remember: don't tempt gravity.
2014 Backcountry Fatality Causes
| Cause | Non-Park | National Park | State Park | Total | % of Total Deaths |
| --- | --- | --- | --- | --- | --- |
| Fall | 39 | 21 | 23 | 83 | 39.15% |
| Avalanche | 24 | 7 | 1 | 32 | 15.09% |
| Drowning | 5 | 10 | 6 | 21 | 9.91% |
| Heart Attack | 10 | 7 | 4 | 21 | 9.91% |
| Lost | 8 | 2 | 2 | 12 | 5.66% |
| Unknown | 5 | 2 | 2 | 9 | 4.25% |
| Natural Causes | 2 | 2 | 3 | 7 | 3.30% |
| Hypothermia | 5 | 1 | 1 | 7 | 3.30% |
| Heat Stroke | 2 | 2 | 0 | 4 | 1.89% |
| Snowmobile Wreck | 3 | 0 | 0 | 3 | 1.42% |
| Bear Attack | 1 | 0 | 1 | 2 | 0.94% |
| Falling Tree | 1 | 1 | 0 | 2 | 0.94% |
| Rock Fall | 1 | 1 | 0 | 2 | 0.94% |
| Allergic Reaction | 0 | 1 | 0 | 1 | 0.47% |
| Deyhdration | 1 | 0 | 0 | 1 | 0.47% |
| Homicide | 1 | 0 | 0 | 1 | 0.47% |
| Lightning | 0 | 1 | 0 | 1 | 0.47% |
| Rolling Log | 1 | 0 | 0 | 1 | 0.47% |
| Gastro Bleeding | 0 | 1 | 0 | 1 | 0.47% |
| Diabetes | 1 | 0 | 0 | 1 | 0.47% |
| | | | | | |
| Totals | 110 | 59 | 43 | 212 | 100.00% |
Summary
| | | | | |
| --- | --- | --- | --- | --- |
| Deadliest Park | Mt Rainier | | Deadliest Cause (Total) | Fall |
| Deadliest Forest | Arapahoe National Forest | | Deadliest Month (Park) | May |
| Deadliest Location (Park) | Longs Peak (Rocky Mtn NP) | | Deadliest Month (Non-Park) | March |
| Deadliest State (Park) | Arizona, Washington | | Deadliest Month (State Park) | July |
| Deadliest State (Non-Park) | Colorado | | Deadliest Month (Total) | June, August |
| Deadliest State (State Park) | Hawaii | | Least Deadly Month (Park) | December |
| Deadliest State (Total) | Colorado | | Least Deadly Month (Non-Park) | September |
| Deadliest Cause (Park) | Fall | | Least Deadly Month (State Park) | November |
| Deadliest Cause (Non-Park) | Fall | | Least Deadly Month (Total) | December |
| Deadliest Cause (State Park) | Fall | | | |
2+ by Non-Park
| Forest | Total | | | |
| --- | --- | --- | --- | --- |
| Wasatch | 8 | | Black Hills | 2 |
| Arapahoe | 7 | | Deerlodge | 2 |
| Mt Hood | 6 | | Gunnison | 2 |
| White River | 6 | | Kootenai | 2 |
| Cleveland | 5 | | Lolo | 2 |
| Coconino | 4 | | Olympic | 2 |
| Roosevelt | 4 | | Pike | 2 |
| Snoqualmie | 4 | | Rio Grande | 2 |
| Gallatin | 3 | | Teton | 2 |
| Los Padres | 3 | | Tongass | 2 |
| San Isabell | 3 | | Tonto | 2 |
| Utah BLM | 3 | | White Mountain | 2 |
| | | | Whitman | 2 |
By Park
| Park | Total | | | |
| --- | --- | --- | --- | --- |
| Mount Rainier | 8 | | C&O Canal NHP | 1 |
| Grand Canyon | 7 | | North Cascades | 1 |
| Lake Meade NRA | 6 | | Wrangell | 1 |
| Rocky Mountain | 5 | | Colorado NM | 1 |
| Grand Teton | 4 | | Crater Lake | 1 |
| Zion | 4 | | Kings Canyon | 1 |
| Yellowstone | 3 | | Sequoia | 1 |
| Appalachian Trail | 3 | | Catoctin Mountain Park | 1 |
| Yosemite | 2 | | Death Valley | 1 |
| Canyonlands | 2 | | Big Bend | 1 |
| Red Rock Canyon NCA | 1 | | Delaware Water Gap NRA | 1 |
| Chickasaw NRA | 1 | | Olympic | 1 |
| Denali | 1 | | | |
| | | | Total | 59 |
By State
| State | Non-Park | National Park | State Park | Total |
| --- | --- | --- | --- | --- |
| CO | 29 | 6 | 0 | 35 |
| CA | 15 | 4 | 5 | 24 |
| UT | 14 | 6 | 0 | 20 |
| AZ | 6 | 10 | 4 | 20 |
| WA | 7 | 10 | 2 | 19 |
| OR | 11 | 1 | 1 | 13 |
| MT | 10 | 0 | 0 | 10 |
| WY | 2 | 7 | 0 | 9 |
| AK | 3 | 2 | 1 | 6 |
| NV | 1 | 5 | 0 | 6 |
| HI | 0 | 0 | 6 | 6 |
| NY | 0 | 0 | 5 | 5 |
| TN | 0 | 1 | 4 | 5 |
| NH | 2 | 1 | 1 | 4 |
| NC | 1 | 0 | 2 | 3 |
| CT | 0 | 0 | 3 | 3 |
| NM | 2 | 0 | 1 | 3 |
| ID | 2 | 0 | 0 | 2 |
| MD | 0 | 2 | 0 | 2 |
| IL | 1 | 0 | 1 | 2 |
| PA | 0 | 0 | 2 | 2 |
| SD | 2 | 0 | 0 | 2 |
| NJ | 0 | 0 | 1 | 1 |
| MI | 0 | 0 | 1 | 1 |
| MA | 1 | 0 | 0 | 1 |
| FL | 0 | 0 | 1 | 1 |
| DE | 0 | 1 | 0 | 1 |
| IN | 0 | 0 | 1 | 1 |
| OH | 0 | 0 | 1 | 1 |
| OK | 0 | 1 | 0 | 1 |
| TX | 0 | 1 | 0 | 1 |
| VA | 0 | 1 | 0 | 1 |
| VT | 1 | 0 | 0 | 1 |
| | | | | |
| Totals | 110 | 59 | 43 | 212 |
By Month
| Month | Non-Park | National Park | State Park | Total |
| --- | --- | --- | --- | --- |
| Jan | 7 | 2 | 2 | 11 |
| Feb | 15 | 4 | 1 | 20 |
| Mar | 16 | 3 | 4 | 23 |
| Apr | 7 | 3 | 7 | 17 |
| May | 11 | 13 | 1 | 25 |
| Jun | 12 | 9 | 5 | 26 |
| July | 6 | 8 | 8 | 22 |
| Aug | 12 | 7 | 7 | 26 |
| Sep | 4 | 4 | 2 | 10 |
| Oct | 5 | 3 | 3 | 11 |
| Nov | 10 | 2 | 0 | 12 |
| Dec | 5 | 1 | 3 | 9 |
| | | | | |
| Totals | 110 | 59 | 43 | 212 |