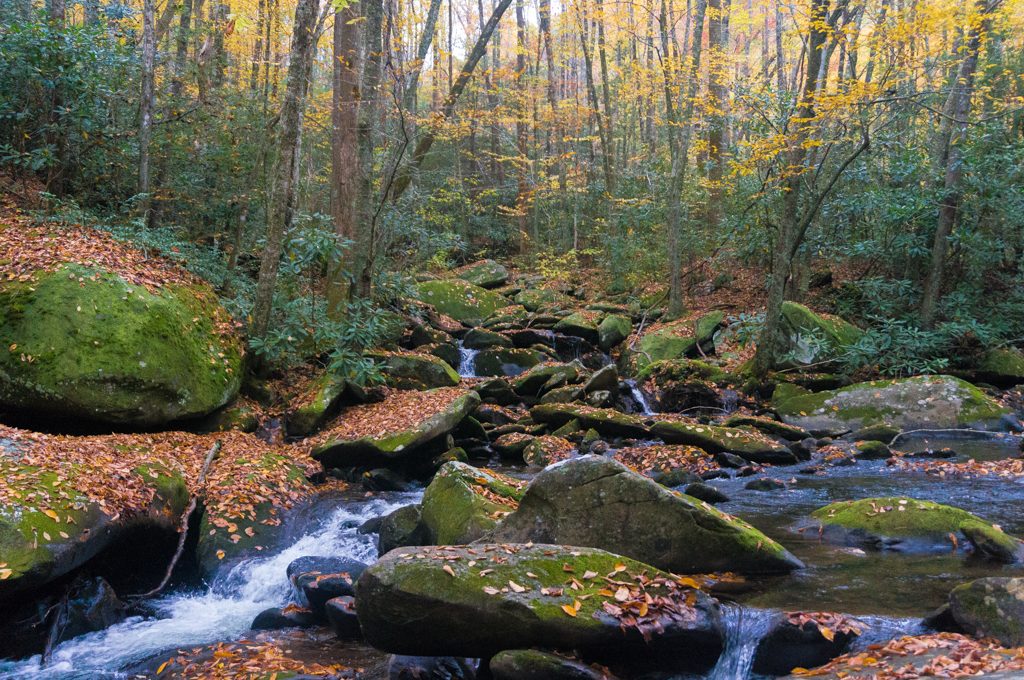 On October 24, 2015, Tracy and I headed up to the Citico Creek Wilderness to hike the Fodderstack Trail. I wanted to start from Farr Gap and backpack as far as we felt like hiking and then camp for the night on the trail. The trail starts out with a little climb up on to the mountain, and there are a few short ascents, but for the most part it's pleasant walking. It was also nice to be outside in the mountains for the Fall weather.
Unfortunately, this turned into another one of those backpacking trips that became a car camping trip. Once we arrived at the junction with the Crowder Branch Trail, we decided that we didn't much feel like backpacking for the night, so we turned down the Crowder Branch Trail.
This trail descended steeply in some places, ran through the creek in other places, and was overgrown in many places. It was a bit of a battle to descend this trail, but eventually we made it back down to the road. From there we walked the road back to the car at the Fodderstack Trailhead at Farr Gap, a loop of about 8.5 miles. It was actually a pretty nice day. We then car-camped that night.
The next morning we hiked along the South Fork Citico Trail and just enjoyed the relaxing fall weather.