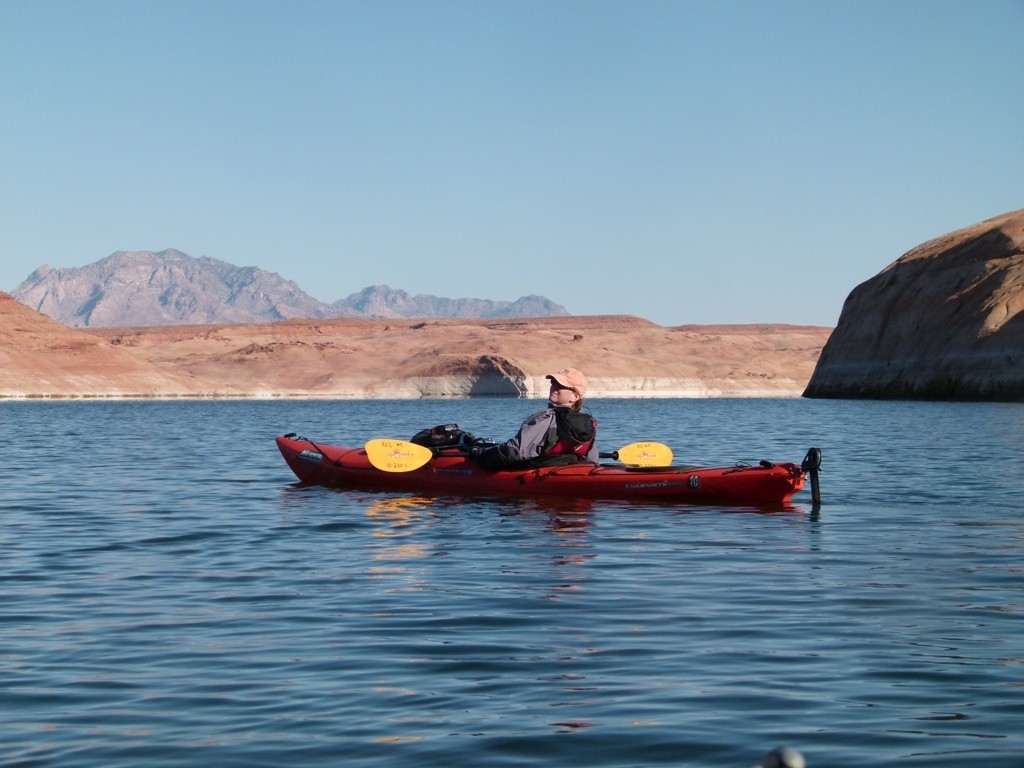 Over the Thanksgiving weekend of 2011, Tracy and I went to Lake Powell.  We rented kayaks from REI, and started from Bullfrog.    We had started from Bullfrog before, but we went down lake on that trip, so this time we went up lake.  We paddled a little up Moqui Canyon the first day, and then camped across the lake from Moqui.  The next day we packed up and went further up river to Forgotten Canyon.  We didn't find ruins that are in Forgotten, but it was still really pretty.  We then paddled back and camped on the opposite side of the lake from the night before.  The next day we hiked up above the lake on the slickrock, and found lots and lots of great slickrock north of Moqui Canyon that I had wanted to check out since we flew over it.  There is a lot more slickrock out there that I would love to hike more.  I think the best way to get there is by hiking across Moqui Canyon, or even boating to where we started…it's just that boating is more expensive…but probably much faster than hiking Moqui if you have a power boat.
We then started back across the lake, but the wind seriously picked up.  We had heard this on the weather report, but we had hoped we wouldn't have any problems.  But getting across the lake was tough, and it was really funneling through the canyon past Moqui.  So we stopped at our campsite from the first night, and battened down the hatches…the wind was really howling.  I hiked up above the canyon, and got some great views over the slickrock on the opposite side of the lake.  Eventually, the wind died down enough that I thought we could handle it, and I thought we had just enough daylight to make it back.  So we headed back out and fought the wind back to Bullfrog.  It wasn't too bad, but we definitely hugged the shore and cliffs more than we usually would.  It was a pretty good headwind as we turned toward Bullfrog, but we made it without any problems.
As always, this is a great, great trip.  This is a great time to go because the lake is deserted.  I do want to see more of the lake, though, and I think on the next trip we're going to rent a power boat.