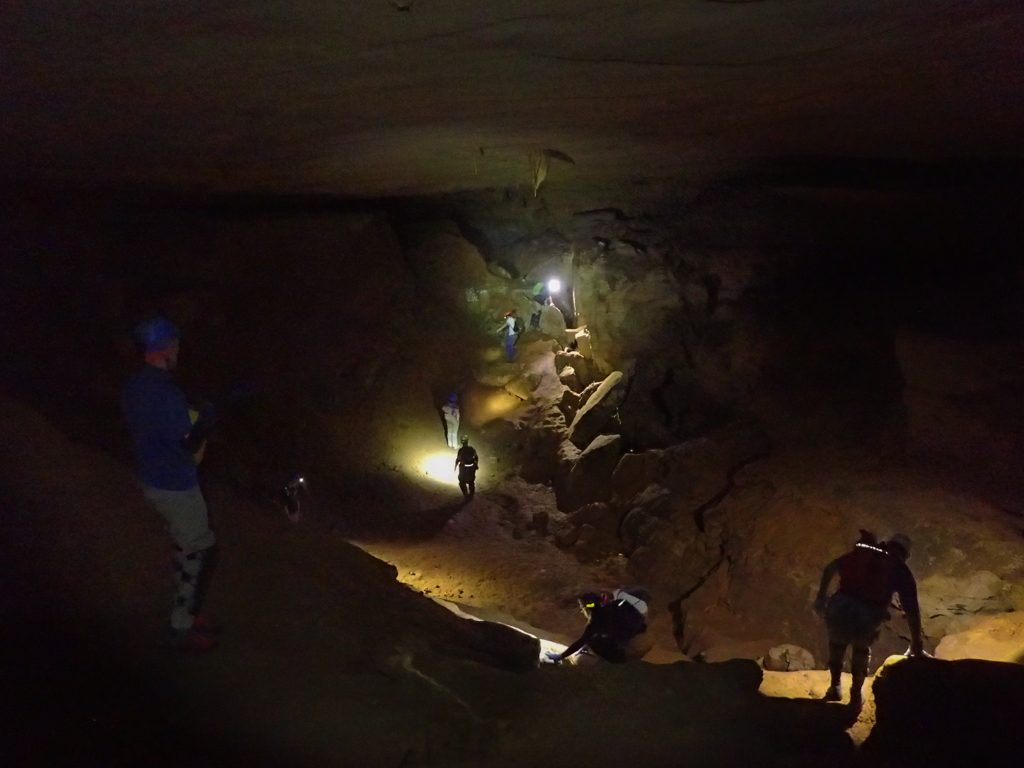 On April 10, 2016, the Huntsville Grotto took a trip to Guffey Cave in Marshall County, AL. This is a gated cave on private property with a bit of a walk down the ridge to reach the entrance. But the cave is pretty incredible. Almost immediately after entering, there is a ladder to help descend a steep drop. And then the cave just keeps getting prettier.
Guffey is the fourth longest cave in Alabama at about 6.5 miles long. We probably only explored two or three miles of the cave, and it really made me want to explore it more. This is definitely a cave worth visiting more often.
Not the actual location of the cave.