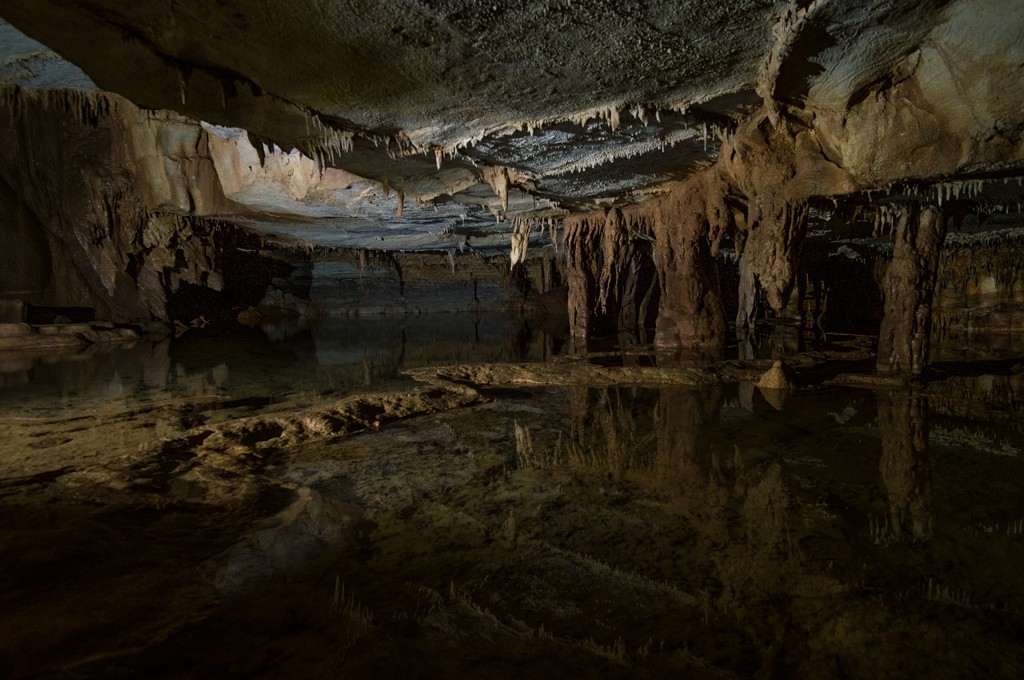 On May 7, 2016, Tracy and I went with the Huntsville Grotto to Blue Spring Cave in Tennessee.  At about 38 miles, Blue Spring is the ninth longest cave in the United States, and the longest in Tennessee.  It's on private property and it's securely gated, so you need permission to visit the cave.  If you do get permission, there is a camp spot on the property that is by the river and has an outhouse.  It's nice, but you'll need at least a high clearance vehicle to get to it.
The main entrance was cut into the rock after the natural entrance was finally connected to the main cave.  The natural entrance is evidently a tight fit, so another entrance was cut to bypass the tight crawl.
This cave is absolutely amazing, and we only saw about 2 miles or so of it.  It starts out with very pretty formations, and has many soda straws, columns, waterfalls, other interesting features.  Tracy quickly declared that it was probably her favorite cave so far.
The short section of cave that we saw in five hours was not only pretty, but it had some challenging sections to it, also.  We did some tight crawling, had to do some poking around to find passages, and had a couple of exposed scrambles…all of the things that make a cave great.
We'll definitely be trying to go back to this cave.
Please note, this is not the actual location for the cave.
Similar Posts: