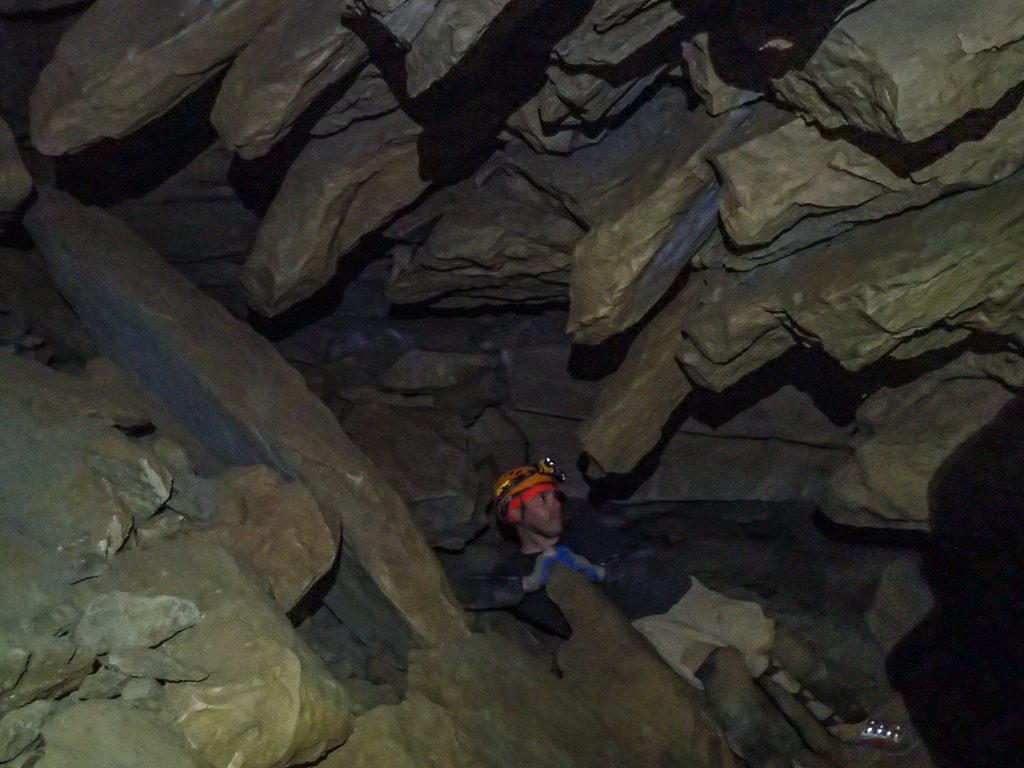 On March 26, 2016, Layne and I decided to make it to the back of Tumbling Rock. The back is marked by a formation called Terry's Terrible Tiger Teeth, so that was our destination.
The route is supposed to be confusing, so we didn't have much faith that we would be able to find it on our own, but we were determined to give it a try.
The Hall of the Gods was a beautiful, big room. Then we made it to Mount Olympus. We climbed up the breakdown to the formation at the top and considered our options. We were surprised that we had made it so far without any problems, so we descended back down Mount Olympus and started towards the back.
The route past Mount Olympus is a jumble of rocks going through confusing tunnels, but we really didn't have much trouble. We made it through the rocks and found our way to Terry's Terrible Tiger Teeth. The rock formations at the back of the cave are pretty unmistakable, and we posed for pictures underneath the rocks protruding from the ceiling.
And then we just headed out. We made it back without any trouble, and the entire trip took about seven hours. It was great to see new things in Tumbling Rock.